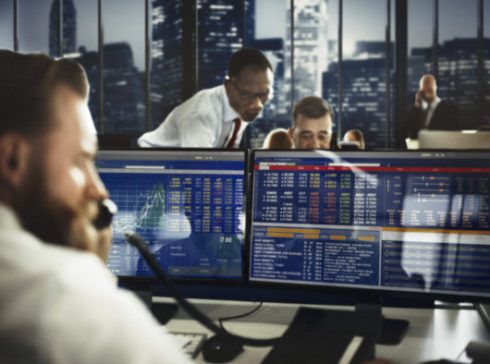 Wyoming Passes 5 Blockchain Legislation Bills
In March 2018, Wyoming's state government passed five pro-blockchain and pro-cryptocurrency bills: HB 70, HB 101, HB 126, HB 19, and SF 111. For the United States, this marks the beginning of their embrace of blockchain technology. It is gaining traction globally and the March 2018 bills signal the United States' involvement in this movement.
HB 70
HB 70 states, "a person who develops, sells or facilitates the exchange of an open blockchain token is not subject to specified securities and money transmission laws." In other words, it deregulates the use of open blockchain tokens, no longer requiring users to comply with corresponding securities laws. Open blockchain tokens, also known as utility tokens, are currency that startup companies use to raise capital. Companies raise these tokens most often through initial coin offerings, or ICOs. Startups conduct ICOs to avoid the heavily regulated capital raising process mandated by venture capitalists and angel or other institutional investors.
The bill defines "open blockchain token" officially, as: "a digital unit which is: (i) Created: (A) In response to the verification or collection of a specified number of transactions relating to a digital ledger or database; (B) By deploying computer code to a blockchain network that allows for the creation of digital tokens or other units; or (C) Using any combination of the methods specified in subparagraphs (A) and (B) of this paragraph. (ii) Recorded in a digital ledger or database which is chronological, consensus‑based, decentralized and mathematically verified in nature, especially relating to the supply of units and their distribution; and (iii) Capable of being traded or transferred between persons without an intermediary or custodian of value."
Token Exemption Circumstances
HB 19 permits the open blockchain token exemption under a specific set of circumstances. These are detailed below, from HB 70:
"(i)The developer or seller of the token, or the registered agent of the developer or seller, files a notice of intent with the secretary of state, as specified in subsection (d) of this section; (ii)  The purpose of the token is for a consumptive purpose, which shall only be exchangeable for, or provided for the receipt of, goods, services or content, including rights of access to goods, services or content; and (iii)  The developer or seller of the token did not sell the token to the initial buyer as a financial investment."
In summary, to be exempt from securities laws, sellers must file a notice of intent with the secretary of state, and only sell the token as currency and not a financial investment.
To view the official bill, click here.
HB 101
HB 101 allows companies to electronically manage corporate records. It specifically states that data addresses can be used to identify company shareholders, that corporations can accept shareholder votes if signed by a network signature matching a data address, and finally, details specific requirements regarding how companies can use these online databases while remaining legally compliant. In case of any possible changes, the bill requires the secretary of state to make necessary changes to its rules.
HB 126
HB 126 concerns limited liability companies (LLCs). A series LLC has groups of its members or assets separated into series, each with unique liability protection. Splitting a limited liability company into series mitigates risk because all owned assets are protected within the same series LLC. To qualify for a series LLC, you need to file with your state operating agreements for the primary LLC and all of its series.
HB 19
This bill details an exemption for virtual currency from money transmitter laws. The House passed HB 19 unanimously. The bill defines virtual currency as follows: "'Virtual currency' means any type of digital representation of value that: (A) Is used as a medium of exchange, unit of account or store of value; and (B)  Is not recognized as legal tender by the United States government."
To view the official bill, click here.
SF 111
SF 111 is an exemption for virtual currencies. The bill states that the following items will be exempt from property tax: "Money and cash on hand including currency, gold, silver and other coin, bank drafts, certified checks, and cashier's checks; and virtual currencies." This file defines virtual currency exactly as seen in HB 19.
The IRS taxes virtual currency transactions. In Notice 2014-21, they explain that virtual currency is "property" so that it can be federally taxed. All cryptocurriences, like Bitcoin, Ethereum, Litecoin, and more, are treated as one of three types of property: investment, business, or personal.
However, this bill exempts virtual currencies from property tax by treating it as personal property; Wyoming does not tax personal property.